Church Secretary: 
Janet Nonis
416-241-1571
janet@westonpresbyterian.ca
Minister: 
Rev. Dr. Lance Odland
416-241-9533
lance@westonpresbyterian.ca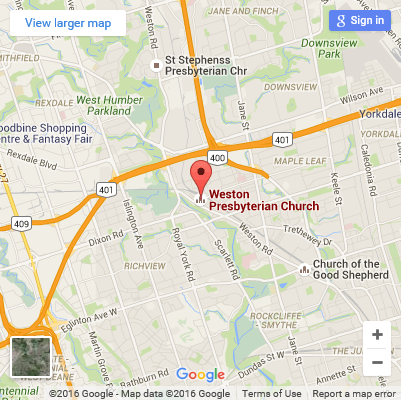 (normal office hours are Wednesday and Friday from 9:00 a.m. – 1:00 p.m.)
Mailing Address:
Weston Presbyterian Church,
11 Cross Street,
York, ON M9N 2B8
 Directions & Map:
Cross Street is one block east of the intersection of Church Street and Weston Road.
It is a one-way street running north from Church Street.